ELEGANT LWALWA MASK, DR CONGO 20TH CENTURY
ELEGANT LWALWA MASK, DR CONGO 20TH CENTURY
In its line from the forehead to the tip of the nose, we can see the inspiration for Picasso's portraits and specificaly that of  Marie-Therese Walter.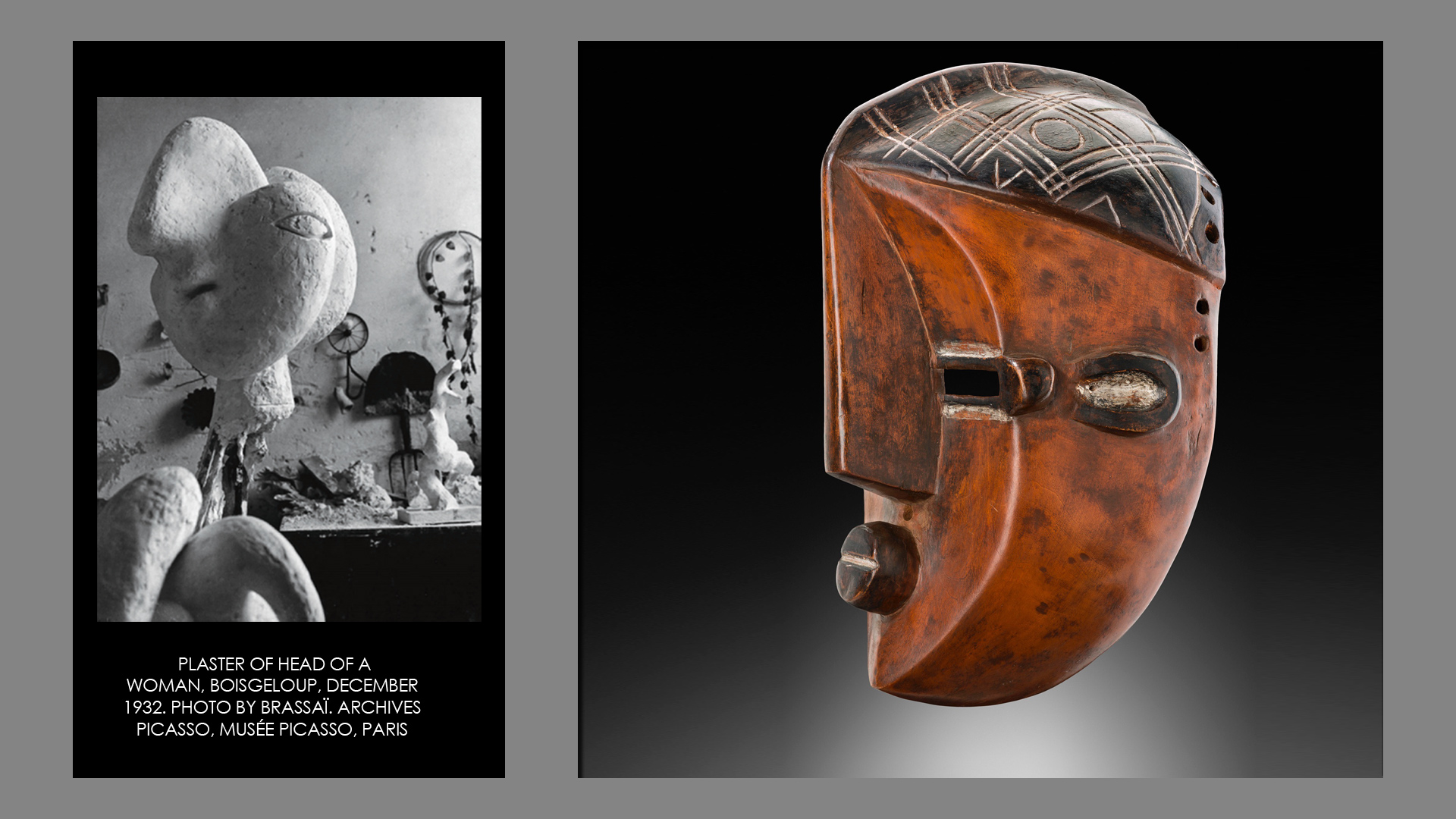 Lwalwa people
Lwalwa origins are closely tied to the Kete, living in the North. Since the 17th century, the Lwalwa people, settled between the Lunda and Luba, refused to pay tribute.
The Lwalwa live near the Kasaï, between the Democratic Republic of Congo and Angola.
However, Lwalwa culture is closer to that of the Yaka and the Suku.
Lwalwa art is best known for its stylized and cubistic masks, in which the nose profile makes reference to the long beak of the calao bird in a concave face.
This Lwalwa mask is used during initiation and propitiatory ceremonies.
Our LWALWA mask
Our mask presents geometrical features: a lozenge-shaped, concave face, rectangular eyes, a prominent circular black mouth.
Only three colours are used – red, white, black – which give rhythm and gracefulness.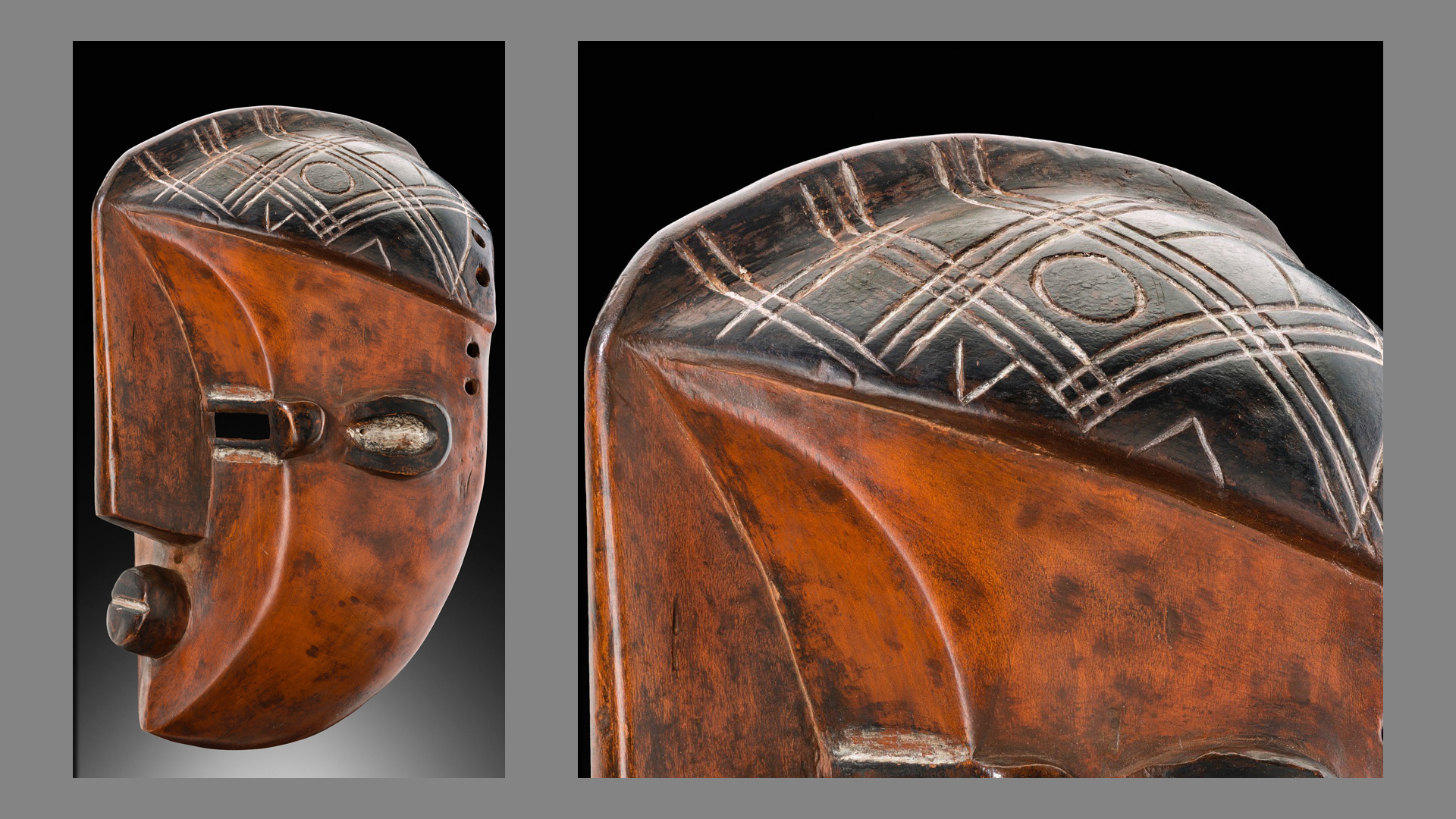 Provenance
J. Van Overstaeten
Condition report
Excellent condition
Editor
Coryse Mwape Dolin
Art Historian, African Arts
Bibliography
Marie-Louise Bastin.- Introduction aux Arts d'Afrique Noire. Arnouville, Arts d'Afrique Noire, 1984. p. 327.
Joseph A. Cornet.- Zaïre. Peuples, Art, Culture. Anvers, Fonds Mercator, 1989. p. 264.
William Rubin (dir.)– Le Primitivisme dans l'art du 20e siècle. Les artistes modernes devant l'art tribal. 2 Vol. Paris, Flammarion, 1991.
Michael Kan and Roy Sieber.- African masterworks in the Detroit Institute of arts. Detroit, Detroit Institute of arts, 1995.